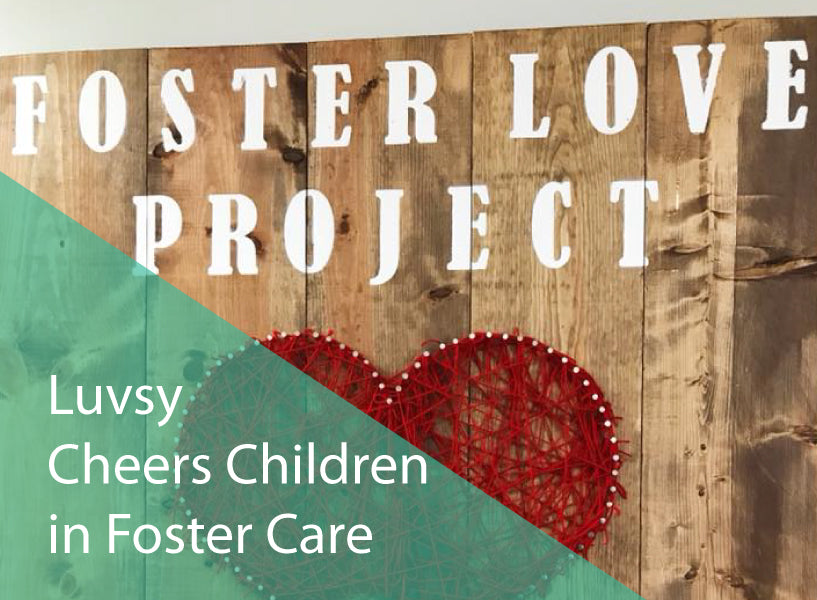 Meet Give Luv™ Recipient - Foster the Love Project in Pittsburgh, PA
Luvsy is proud to select Foster the Love Project as it's next Give Luv™ recipient of 30 Luvsy Blankets to be handed out to children in foster care. 

Foster the Love Project 
provides love and support to children in the foster care system and the families who are providing care for them. Foster the Love Project operates a donation center for kids in foster care to come shop for free. They also provided thousands of placement bags to kids moving into foster care to ensure that they have a bag of belongings to get them started, beds, baby gear, camp scholarships, sports equipment and more. 


About Our Foster Care System
In the United States over 400,000 children are in the foster care system. Often children enter into foster care to remove them from an abusive environment. Many children arrive in this substitutive care on short notice and without many of the basic necessities. Organizations like Foster the Love Project provides support and basic necessitates to these children when they need it most.  
Nominate Your Charity
Everyday Luvsy gives away a blanket to a community or charity in need in 2018. Our goal is to bring love and comfort into the communities and homes that need it most. If you have a charity or community you would like to nominate to receive free Luvsy products please
 

fill out our form here. We look forward to hearing from you!