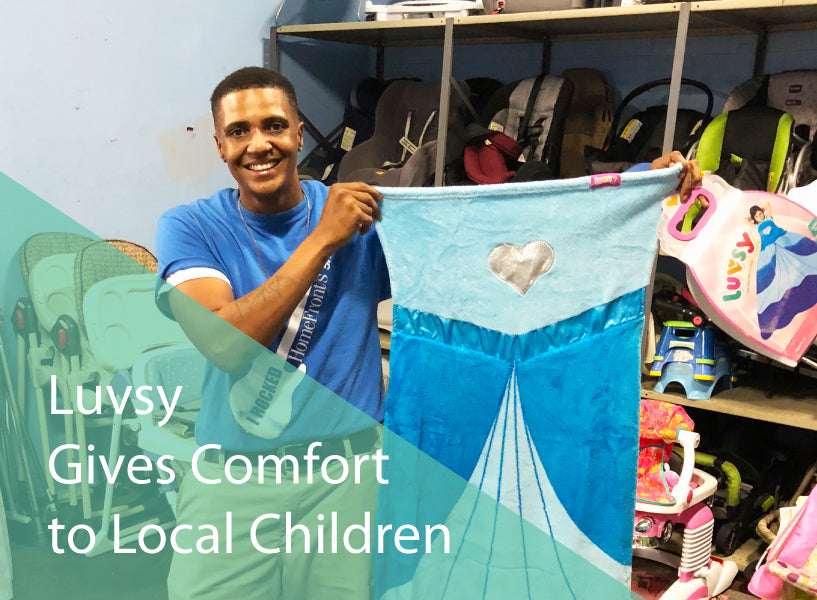 Meet Give Luv™ Recipient - HomeFront in Trenton, NJ
Luvsy is proud to select HomeFront of Trenton, NJ as it's next Give Luv™ recipient of 30 Luvsy Blankets to be handed out to children in their emergency shelters and affordable housing. 
HomeFront provides 

a comprehensive network of services for the poor and homeless in Mercer County, New Jersey. HomeFront programs provide emergency shelter and transitional and affordable housing. Their mission is to meet the immediate needs of food, shelter and safety and to help the troubled families break from the cycle of poverty. HomeFront works with single mothers, single fathers and families with histories of domestic violence, child abuse, drug abuse and intergenerational welfare. They also work with normal families who just cannot make ends meet in a declining economy. HomeFront programs support education and employment for both children and parents.

 

Nominate Your Charity
Everyday Luvsy gives away a blanket to a community or charity in need in 2018. Our goal is to bring love and comfort into the communities and homes that need it most. If you have a charity or community you would like to nominate to receive free Luvsy products please
 

fill out our form here. We look forward to hearing from you!