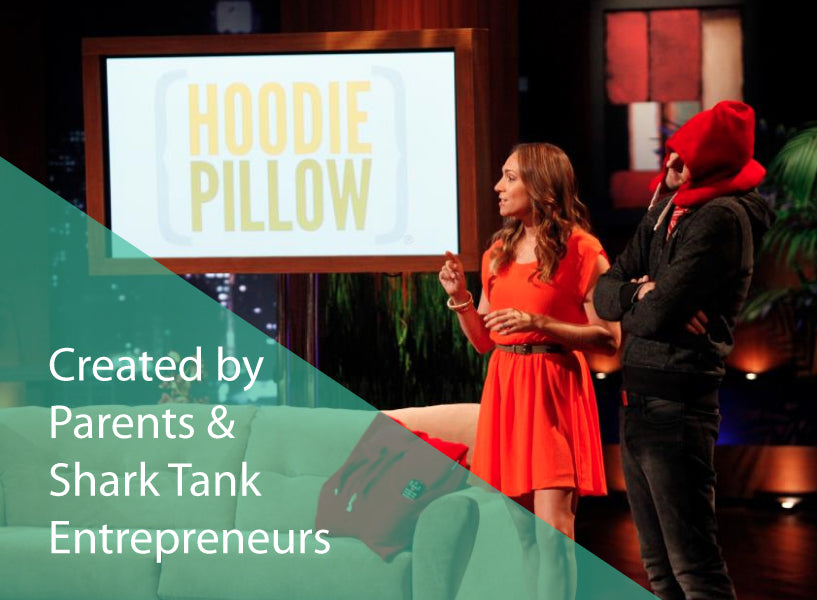 Meet Rebecca & Chris
The business partner and parent duo from outside of Philadelphia, Pennsylvania behind Luvsy

™. 

Rebecca & Chris, both parents of three children, met in 2011. Rebecca had just appeared on ABC's hit show Shark Tank for her product CitiKitty and Chris was putting the finishing touches on his first invention HoodiePillow. The business pair struck it off and decided to embark down the entrepreneurial journey of launching HoodiePillow together. 

In the years since HoodiePillow's 2012 launch and appearance on ABC's Shark Tank the duo has created numerous products and brands together all with the goal of making fun, useful products that bring a smile to the faces of young and old. 
Parent First, Business Owner Second 
Both being the parents of three children (Chris is the father of triplets!), Rebecca and Chris had the unique opportunity to create a business that focused on family first. Creating Luvsy alongside their children gave them the chance to include their children's ideas in the products, involve them in decision making and demonstrate for them that anything can be created if you put your mind to it.
Focusing on Giving Back
Luvsy was created to bring love and comfort not just to its customers but also to communities in need. This is why Luvsy created its Give Luv™ program. Every day Luvsy gives a blanket to a community or charity in need. And we allow our customers to help determine who those charity's are. If you have a charity or community you would like to nominate to receive free Luvsy products please 

fill out our form here

. 
Next from Luvsy
Rebecca & Chris are so excited for all that 2018 and beyond has in store for Luvsy. We are excited to bring new creations and comfort into your home. Please

contact us

if you have any recommendations, comments or just want to share the luv! 



With Luv,