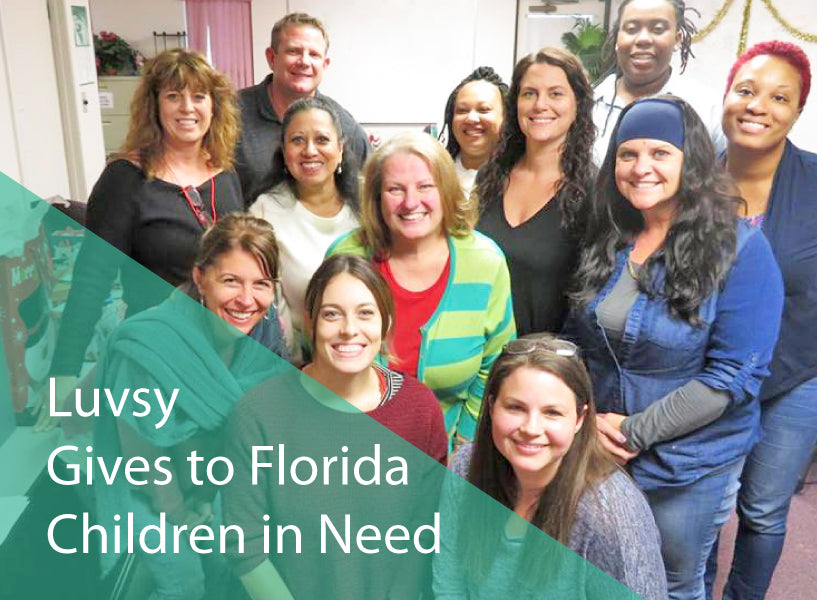 Meet Give Luv™ Recipient - Carlton Manor Foster Care
Luvsy is proud to select Carlton Manor Foster Care as it's next Give Luv™ recipient of 30 Luvsy Blankets to be handed out to children in their specialized therapeutic group homes.

Carlton Manor Foster Care was nominated for their donation by a
 

Good Morning America

 

viewer during Luvsy's 2018 appearance on the television program. 
Carlton Manor provides 

services to children in need through three specialized therapeutic group homes and more than twenty specially trained supported foster care homes in Pinellas, Hillsborough, and Pasco Counties in Florida. Carlton Manor's therapy, targeted case management, and psychiatric services for children provides additional support services for children at a time they need it most. 

Nominate Your Charity
Everyday Luvsy gives away a blanket to a community or charity in need. Our goal is to bring love and comfort into the communities and homes that need it most. If you have a charity or community you would like to nominate to receive free Luvsy products please
 

fill out our form here. We look forward to hearing from you!