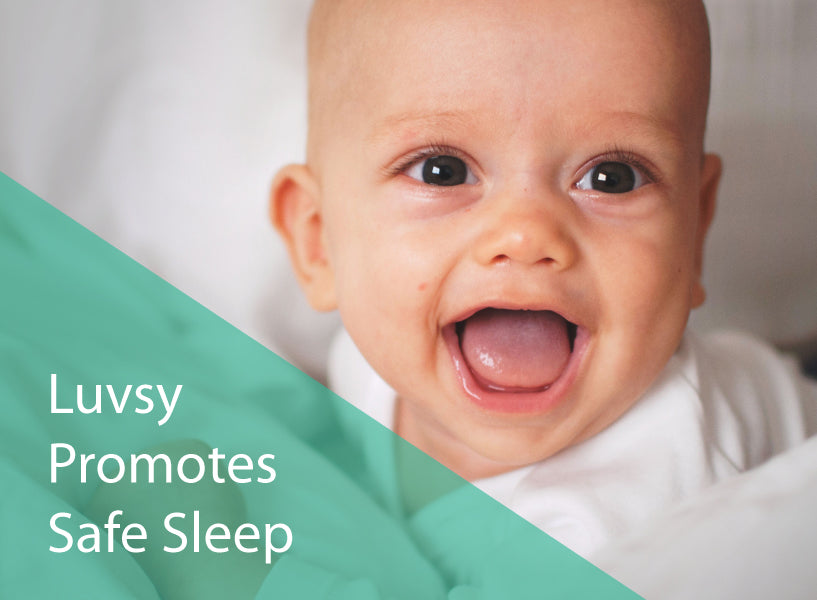 Luvsy Crib Sheets Promote Safe Sleep Habits
Creating the best sleep environment for your baby is more than a pretty crib, it's also about safe sleep. 
How to create a safe sleep area for your baby with Luvsy: 
Always place baby to sleep on his or her back for all sleep times.
Luvsy's Crib Sheet designs are a gentle reminder that babies should be placed on their back to not only be apart of each Luvsy printed crib sheet scene but also to sleep baby safely, every time. 

Sleep baby on a firm, flat sleep surface, such as a mattress in a safety-approved crib, covered by a fitted sheet.
When it's baby's sleep time, it's Luvsy time. Luvsy Crib Sheets fit U.S. standard size cribs and safety-approved mattresses so baby is sleeping on a safe surface with each nap and night-night time. 

When using your crib always keep soft bedding such as blankets, pillows, bumper pads, and soft toys out of your baby's sleep area.
Luvsy's Crib Sheets include beautiful printed scenes meant to be enjoyed, not covered. Not only does leaving additional items out of baby's crib allow you to enjoy each of our beautiful designs, it is also safer for baby.